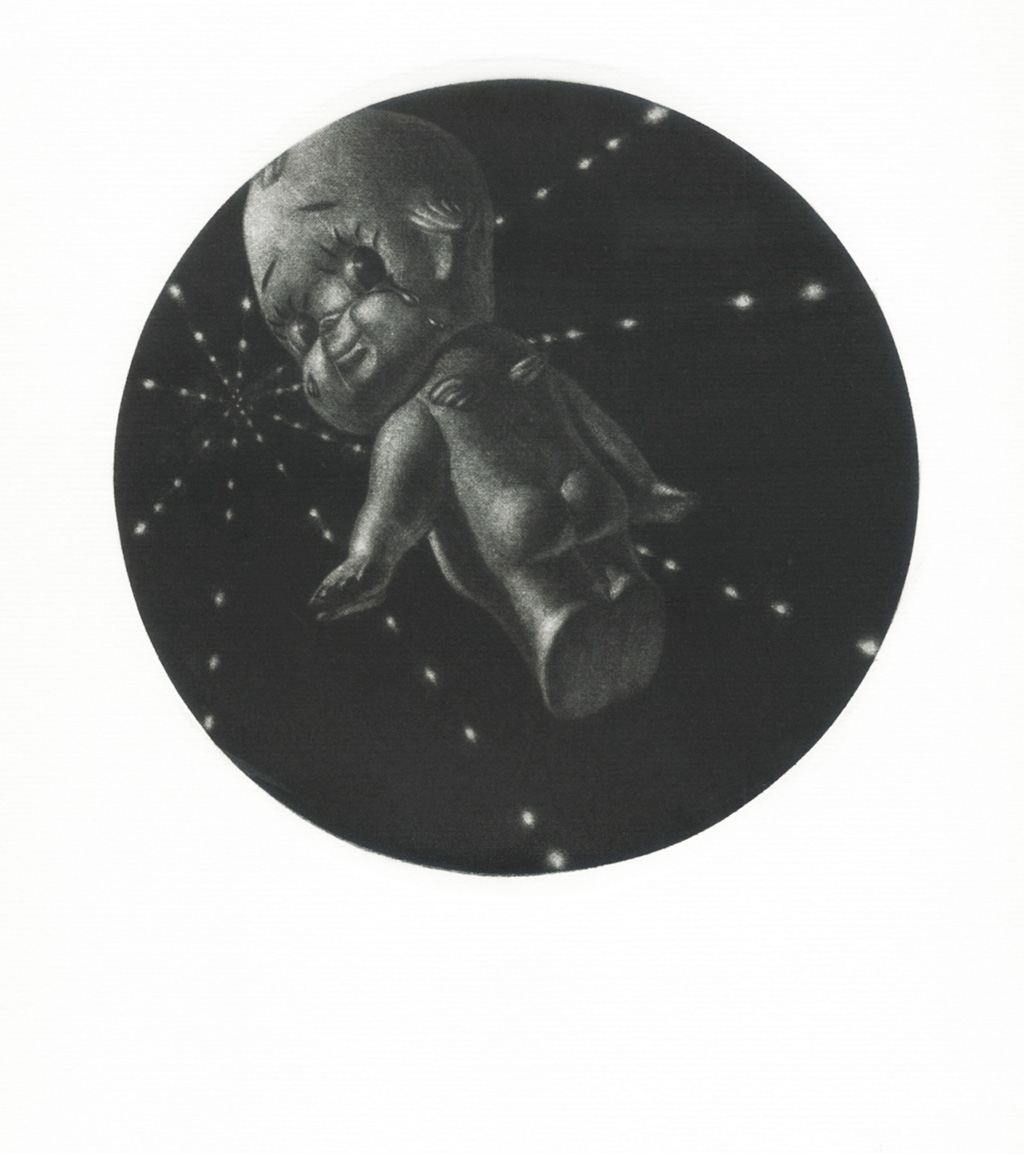 la 5e Triennale Mondiale d'Estampes de Petit Format (2000)
In this very early series of prints, I feature my old and dear friends, the objects and toys so inexorably connected to my childhood and so memorably evocative of the joys of carefree playfulness. Here however, I portrayed these toys that I have kept and collected to feature in a few different dramatic scenes of sadness instead.
Details & materials
This series of four prints were executed entirely in the drypoint tonal method of mezzotint.