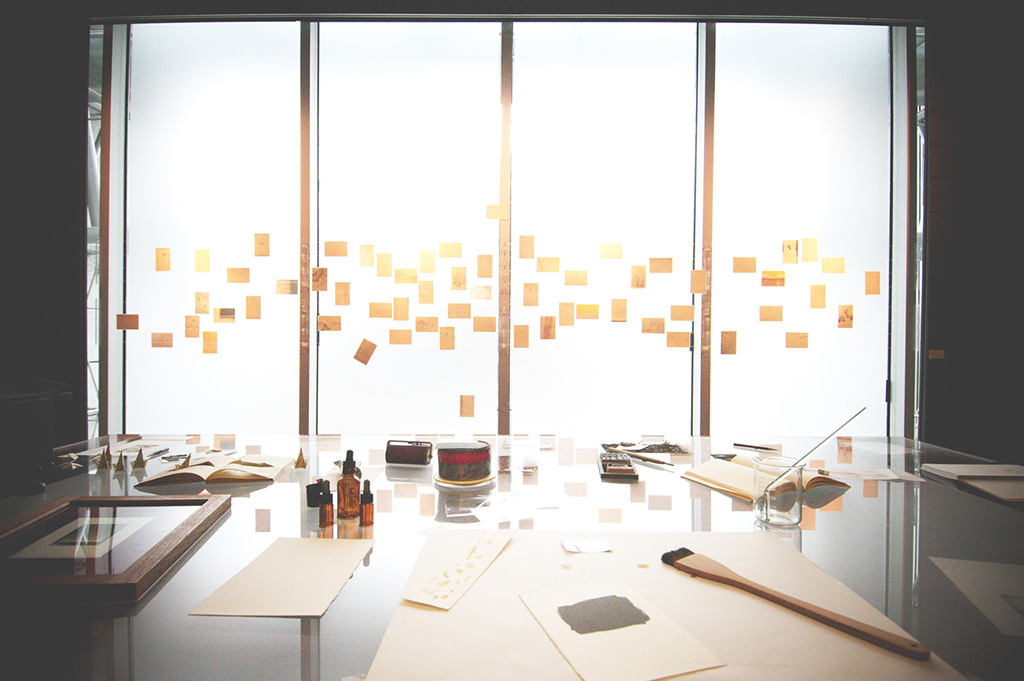 Imprint. A duet (2011)
In this joint exhibition with my photographer friend Syko, we express contrasting and complementary works, printmaking and analog photographic processes, very similar creation workflows based on paper. There are so many similarities, the thoughts and execution, the artisanal play between tools, materials and final expression.
On the other hand, there is this contrast in the final master from which the print is obtained, the photographer's film and the printmaker's matrix plate. This here is our duet of visual transposition and compositional harmony.
Details & materials
A variety of inks and chemicals, paper and film. Used in both traditional printmaking and analog photographic development and prints.